Finding the right beer for you can take time. It took me a couple of years to find a couple of my favorite beers. It is pretty simple though, you have to be willing to try all different kinds of beer.
There are so many different styles of beer and even more beers within those categories. First I would recommend trying the different styles to get a taste of what you like.
Craft beer will give you a description of the beer and some examples, and Beeradvocate will give you a massive list of their examples and reviews of beers that fit in each category.
I recommend starting with wheat or pale ale just to get introduced to some common styles. I tend to go to places with a build-your-own 6-pack, and just get 6 different styles of beer.
Also, don't let one bad beer in a particular style ruin your perception of that entire style. For example, I have had many IPA's I hate, but some that I actually enjoy. You can also visit https://bevtools.com/collections/drinks-on-demand online and find some places where you can get the correct beer.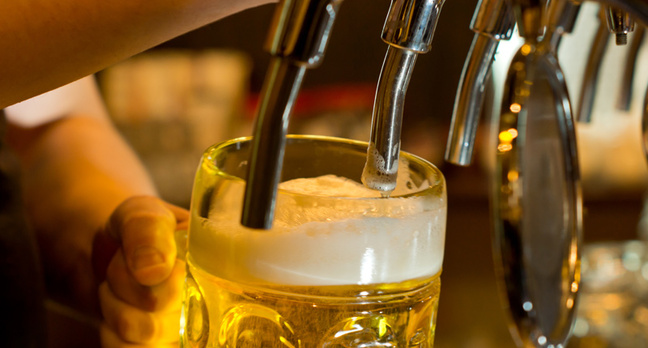 Another note on styles you may not enjoy, find a food recipe that uses that style of beer and tries it. Some of the flavor complexities work really well with certain foods!
Once you find a particular style or styles of beer you enjoy, try as many different beers in that style.
For example, I have tried probably fifteen different pumpkin beers (Southern Tier Pumpkin is my favorite). This is another time to apply the build-your-own 6-pack option.
I also enjoy buying certain breweries' variety packs like the Blue Moon Brewmaster's Sampler. Again, find recipes that you can try the different beers in. In the summer I enjoy using different kinds of beer to make beer brats with.